You are currently browsing anthroguy's articles.
Here we go again!  A few years ago, we (with our students) conducted an ambitious ethnographic research project on student life at Fresno State, with a focus on informing library services.  The Library Study ended up as a major statement about student life on campus at the time (2009).  Three years later, we're embarking on another ethnographic study of students on our campus, this time focused on student IT use.  The study was inspired by some recent research by anthropologists at University of Wisconsin-Milwaukee.  That study caught the eye of our VP for Administration, Cindy Matson, who also happens to be TheAnthroGeek's student in the doctoral program in educational leadership here.  Seeing an opportunity to inform looming decisions about how to invest scarce IT resources with data about actual student behaviors and attitudes, Ms. Matson asked us if we could do something similar to the Milwaukee study.  Just a few months later, we have the skeleton of a research plan and we're meeting with various campus stakeholders to nail down the details.  The study launches this fall.
The way it's brewing right now, mobile computing will be a major concern of the study.  Our campus is developing its approach to web presence, social media, data storage, software access and mobile apps, among other issues.  What do existing student practices tell us about the demand for proprietary Fresno State mobile apps?  Does the virtualization of software access make sense for student users?  What do students take away from Fresno State's existing social media efforts?  What do they want to take away?  Stay tuned for updates on how the study evolves and what we find!
Have you ever heard someone say, "No one goes to the Fulton Mall"?  Well, the data is in, and we can finally lay that one to rest.
For three days in October, my students and I counted and surveyed pedestrians on Fulton Mall.  Funded by the Downtown Association of Fresno (now PBID Partners of Downtown Fresno), the research sought to set a baseline of data about Fulton Mall pedestrian use so we can accurately measure the impact of any future urban design efforts in downtown.
I present some of the data below, but the biggest story is the extent to which the Fresno public radically underestimates the number of people who walk on Fulton Mall.  Whatever else is wrong with the Mall, we can say this for sure: there are far more Mall users than we think.
Here's a summary of the count data:
The number of pedestrians who passed the Clock Tower at the intersection of Fulton and Mariposa Malls between 10am and 6pm each day on Oct. 5 (Tuesday), 6 (Wednesday) and 9 (Saturday) were 4516, 5228 and 4671, respectively.  (This was a study of use or load, so we counted passersby without regard to repeat trips; in other words, everyone was counted, even if they passed multiple times.  The counters estimate that about 5% of the passersby made repeat passes.)  Bicyclists numbered 143, 262 and 309 (Saturday's number was buoyed by the DTA's Bike Ride Through History event, which accounted for about 100 of the bicyclists that day).
I should note that the first week in October was chilly and rainy.  On Tuesday, Oct. 5, for example, it rained lightly all morning and temperatures were in the mid-50s.  Yet, 1048 people walked past the Clock Tower, in the rain, between 10am and 12 noon.
Count numbers peaked slightly around midday.  For example, 929 people walked past the count line between noon and 1pm on Wednesday, Oct. 6, compared to 674 from 10-11am and 324 from 5-6pm.
Why were the weekdays so strong compared to Saturday, a well-known shopping day on the Mall?  Wednesday's pedestrian count was surely boosted by the farmer's market, which drew people all morning and into early afternoon.  However, a broader explanation lies in the "purpose of visit" question on the survey we administered to every tenth passerby.  Shoppers are strongly present on the Mall during the week (27% of pedestrians on Tuesday, Oct. 5, and 33% on Wednesday, Oct. 6, were shoppers).  These shoppers, in combination with people walking to and from work and conducting personal business (likely at the various public buildings) account for the high numbers during the week.  On Saturday, the percentage of shoppers among the respondents increased to 52%, but work commute and personal business numbers dropped.  This means that the Mall during the week is a place for shopping, work commute and personal business, but on Saturday, it become more homogenous, with shopping as the main activity and other categories of use less prevalent.
We surveyed, in both English and Spanish, 157 people who passed the count line.  A summary of some significant findings is at the end of this posting.
The big story here, though, is the gap between the count numbers and public perception.
During the weeks after the count, DTA sponsored a "Guess the Pedestrians" contest in which the public was invited to guess the number of pedestrians who passed the Clock Tower during the count periods, with the closest guessers for each day awarded gift certificates to downtown businesses.  Seventy five people submitted guesses for the three count days.  The results are listed below.
Average guess:  1041
Median guess:  625
Lowest daily guess (submitted for Oct. 6):  55
Highest daily guess (submitted for Oct. 5):  7000
Obviously, the guessers vastly underestimated the number of pedestrians on the Mall, by an order of eight for the median guess and nearly one hundred for the low guess.  The person who offered 7000 for Oct. 5 also guessed a relatively high 6500 for Oct. 6.  These were the only guesses that over-estimated the number of pedestrians.  Interestingly, however, this guesser estimated pedestrians on Saturday, Oct. 9, at only 600, implying that even this optimistic weekday guesser was very pessimistic about pedestrian activity on the Mall on weekends.
Evaluating the "success" or "failure" of the Fulton Mall is a complex thing, involving issues like rate of economic activity, amount of city revenue generated by Mall businesses, and the Mall's historical and aesthetic value.  These issues are up for debate, but, make no mistake about the numbers:  each day, over four or five thousand people walk the Fulton Mall.
Survey Results:
General
About one third of the respondents had homes in the three zip codes that include the downtown core and the neighborhoods just to its south and east.
About one third of those surveyed were walking on Fulton Mall for the first time.  Two thirds had visited the Mall five or fewer times in the last month.  Almost one fifth reported that they visited the Mall daily.
Over one third of respondents cited "shopping/doing errands" as their primary purpose on the Mall the day they were surveyed.
The Mall during the week is a place for shopping, work commute and personal business, but on Saturday, it becomes more homogenous, with shopping as the main activity and other categories of use less prevalent.
Whites and Asians were present on the Mall in fewer numbers and African Americans and Latinos in greater numbers than their presence in the Fresno County population.
Significant Differences
Individuals from zip codes with higher percentages of the population living in poverty are less likely to be first time visitors in the survey, i.e. more likely to indicate that they visit the Fulton Mall more frequently.
Individuals whose home zip codes have a median family income less than $24000 have the highest predicted probabilities across the most frequent visit categories as compared to other median income values.
Non-Latinos are more likely to utilize the Fulton Mall for work/school/commute purposes.
Individuals from higher income areas are less likely to visit the Fulton Mall for recreational purposes, for personal business, or to shop, and more likely to visit the Mall for work.
Individuals from poorer areas are more likely to shop and use the Fulton Mall for personal purposes.
More data and details on methodology can be found in the report submitted to the DTA (now PBID Partners of Downtown Fresno).
The stats helper monkeys at WordPress.com mulled over how this blog did in 2010, and here's a high level summary of its overall blog health: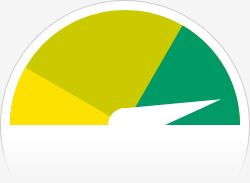 The Blog-Health-o-Meter™ reads Wow.
Crunchy numbers
A Boeing 747-400 passenger jet can hold 416 passengers. This blog was viewed about 8,800 times in 2010. That's about 21 full 747s.
In 2010, there were 11 new posts, growing the total archive of this blog to 41 posts. There were 10 pictures uploaded, taking up a total of 15mb. That's about a picture per month.
The busiest day of the year was January 7th with 226 views. The most popular post that day was No New Normal, Says McCracken.
Where did they come from?
The top referring sites in 2010 were bb-app.csufresno.edu, en.wikipedia.org, bb-app-pilot.csufresno.edu, facebook.com, and twitter.com.
Some visitors came searching, mostly for fresno scraper, theanthroguys, teminator, the anthro guys, and anthroguys.
Attractions in 2010
These are the posts and pages that got the most views in 2010.
1
No New Normal, Says McCracken December 2009
78 comments
2
The Meaningless Lives of Others March 2010
62 comments
3
Can't You Just Ask People? September 2009
100 comments
4
The Fulton Corridor Charrette: Conspiracy or Crack-up? October 2010
30 comments and 3 Likes on WordPress.com
5
Lowell Community Meeting: Designing for Participation April 2010
22 comments
The idea that there was some kind of grand fix in on the Fulton Mall is a little far fetched.  Below, I explain why, and give an alternate explanation for why things stand the way they do.
Some people think the fix was in all along to get cars back on the Mall.  The Mayor's letter to the state Office of Historic Preservation calls the Mall a failure.  Six of eight Mall options presented by Moule & Polyzoides (MPA) at the charrette include traffic on part or all of the current pedestrian mall.  The composition of the citizen's advisory board has been criticized.  One version of the "it was all fixed" argument can be found in this hilarious video.
So, the Mayor has a preference, MPA put a lot of work into traffic-friendly options, and their economic team presented arguments that opening the Mall to traffic is virtually necessary for any decent retail-oriented development.  But do these things add up to a fix?  I don't think so.  For it to all be predetermined, something like this would have needed to happen:  Mayor Swearengin goes to downtown revitalization chief Craig Scharton and tells him she wants cars back on the Mall.  Craig Scharton goes to MPA top dude Stefanos Polyzoides and tells him to make sure to spin everything so it turns out that cars take over the Mall.  Polyzoides and crew engineer a charade of a charrette that results in a citizen's advisory board vote that favors traffic options for further study.
Well, I doubt it.   There are a few too many causal links there and it would all have to work as planned – indeed, it would take a diabolical genius to pull this off.
There are much more plausible reasons why the Fulton Mall seems to be careening toward traffic (or traffic careening toward the Mall?).
MPA did key stakeholder interviews at the very start of the process.  Key stakeholders include those with the power to make or break the plan, and of course, this includes the Mayor.  These are usually confidential interviews, a problematic practice from a democratic standpoint, but probably necessary to get some candor and ensure the plan doesn't get torpedoed.  Mayor Swearengin has a record of being results oriented.  I seriously doubt she would have told MPA, "We need cars on the Mall, non-negotiable."  I can fully imagine her telling them, "We need an economically revitalized downtown that delivers far more revenue to the city than it does now.  Non-negotiable: give us a plan that does that."  MPA may have heard the Mayor's charge through a new urbanist filter that makes a revitalized "main street" (Fulton Street) with cars more likely.  If so, then their charrette process would reflect a bias for cars on the Mall.  This is not controversial: we all filter things through our own personal, professional and cultural lenses.  Stefanos Polyzoides and company are not superhuman.  They too have a lens through which reality gets refracted.
And then there is the social, cultural, political and economic context of Fresno, which has certainly exerted conditioning effects on the charrette process, helping create what looks like overt, conscious bias toward cars.  North Fresno seems to many like a success, and in purely economic terms, it is.  So downtown property owners, including those on the citizen's advisory committee want what north Fresno has – successful, relatively high-end retail.  They and other influential, politically active people disproportionately shape public discourse.  Those who voice alternative visions are in the minority and have less political and economic clout.  Those who walk the Mall daily hardly even show up in the public process – no conspiracy there, the city went crazy with outreach, especially during the late-September charrette.  They just didn't show up in any numbers.  And of course culturally, Fresno is really all about cars, as transport, means of self-definition, status symbols.  MPA walks into this context and makes choices of substance and process that result in what seem like fairly clear choices between the past/failure and the future/cars.  After all, anyone who knows consulting can tell you that consultants tend to say and do things that make their clients happy.  And I think this usually happens without anyone consciously "plotting" some kind of fix.
Indeed, far from a display of diabolical genius, I've been struck by some of the miscues in the charrette process.  Certainly, many things went right.  The charrette was well-publicized and well-attended, and there were numerous points at which public input was central.  But, the MPA decision to walk into the Sep. 27 Fulton Mall discussion with eight options already developed was a major mistake from which the entire process may not recover.  They seem to have forgotten one of the major reasons you hold a charrette at all: to build consensus around a plan that can actually get passed and implemented.  Hence, one point of all the public participation is so people can walk away and say, "That's the plan we came up with" (the experts merely polished it up for us), or at least, "I don't like that plan but it's the one some of my neighbors put together."  MPA will never have this because they walked in with the options already laid out.  This means that it becomes possible to say, "That's their plan, the one those out of town consultants foisted on us."  I'm not saying I agree with this sentiment, but I am saying that this sentiment becomes possible when the consultant does too much, and forgets to let charrette participants get messy with the design process.  (By messy, I mean creatively and chaotically focused on good results.)
But the MPA charrettes have been anything but messy.  Stefanos Polyzoides and his firm's consultants are without a doubt extremely expert at what they do, and I have thoroughly enjoyed and learned much from the various presentations I have seen at the neighborhood and Fulton charrettes.  But MPA desperately needs someone whose mastery of the participatory charrette process matches the firm's technical expertise.  There have been far too few breakouts and almost no participatory designing.  At the Fulton Mall session on Sep. 27 I wanted to see us all around tables scrawling and drawing.  Instead, we were talked to, we did some talking, and we were half-heartedly invited to draw something on a back table (no one did).  This weight given to talk, much of it by the technical experts on the team, over messy and creative public input encapsulates the MPA approach to charretting.  The result?  The opening for an "us and them" attitude, whereby the resulting options and perhaps the final plan are seen as something someone else produced as opposed to the community led process that the city has (sincerely, in my opinion) tried to pull off.
(Kiel Famellos-Schmidt and Craig Scharton read and commented on a draft of this blog posting but the views expressed are those of the author only.)
I've been meaning to blog about this for about a month but this posting has repeatedly been overtaken by other events.  Finally, I have found time to sit down and think.
A few months ago, I concluded an agreement with Pelco, a leading maker of security systems, to conduct a series of trainings with their Solutions and Technology Office (STO).  STO is embarking on a program of customer visits aimed at better understanding customer needs and developing products that distinguish Pelco from competitors.  Director of User Experience/Design, Arjen de Klerk, and his colleague, Kirsten Medhurst, contacted me to see how I could contribute.  I'd met de Klerk, Medhurst and some of their user experience co-workers at the monthly Software Partnership meetings held at the Central Valley Business Incubator and we saw that we shared the same user-centered philosophy to product design.  When they contacted me this past spring, on the verge of a new customer visit program, the time was ripe for launching a collaboration.  As a result, in May and June, I gave a series of four sessions at Pelco, emphasizing both the principles behind user-centered design and some how-to instruction on using an ethnographic approach to customer visits.  Senior VP and CTO, Greg Millar, committed about 25 of his people and some from other departments to a total of 15 hours in my sessions – a fact that reflects just how serious Millar is about launching a high-quality, systematic program of customer visits.
On the level of principles, I emphasized the exploratory nature of the customer visit process and argued for an inductive approach, heavy on observation and open-ended questions and light on the kind of feature-listing that has marked previous efforts to collect product design insights from customers.  Pelco people have a good deal of knowledge about their customers, but they know that there are things they have missed – a good opportunity to conduct some in situ observations of users at work with Pelco products.
For practice, I worked with Kirsten Medhurst to develop a mock research project for the session participants.  Everyone went to area sandwich shops to observe the ordering process with an eye for improving the customer experience.  This gave participants a chance to practice naturalistic observations, record-keeping and some preliminary analysis.
The engineers, marketers and programmers in the sessions took quickly to the idea that open-ended, exploratory research can turn up some unexpected insights into improving the user experience.  The most telling interaction came as we discussed some findings one of the teams made at a local Panera.  One team observed a woman who came in holding a bag, phone and keys.  To this, Panera added a receipt with order number, cup and straw.  The woman clearly needed a third, if not fourth and fifth arm to handle it all.  One of the engineers suggested that this was a "customer side problem," not Panera's.  Others in the room responded by pointing out that customers with full hands are a reality Panera needs to confront.  "Panera puts a lot of things in your hands," someone pointed out.  The exchange revealed quite a bit about the way the participants have taken user-centered design to heart.  For this, I can clearly take only partial credit.  I believe the observation exercise was eye-opening, but I was clearly building on a the existing experience, expertise and brainpower of those in the room.
But Pelco faces some serious challenges in making user-centered design a reality.  Pelco products make it to users via a web of customers that include equipment dealers, installers and integrators.  Hence, Pelco's customers are not its users, and customers do not always sell Pelco products based on their excellent design and usability.  Some dealers are stuck on a path of products with which they are comfortable, and may not perceive Pelco innovations as making their lives better or easier.  That said, Pelco is definitely on the right track long-term.  Over the next few months, Pelco researchers will be out in airports and casinos, observing end users at work, and the results will be better design and a unified user experience across product categories.  As word gets out, we hope, users will demand the best products Pelco has to offer, and dealers, installers and integrators will have to follow suit.
Thanks to Greg Millar, Arjen de Klerk, Kirsten Medhurst and their STO colleagues for a great series of sessions.
by Hank Delcore (aka anthroguy) and Kiel Famellos-Schmidt.
Over at archop.org, we offer our take on the results of the Downtown Community Charrette held on May 10-15, 2010, by Moule & Polyzoides and the City of Fresno.  Here we assess the charrette process.
City staff and the MPA team obviously value public input.  Stefanos Polyzoides, Craig Scharton and the consultants and staffers consistently emphasized the need for and value of public participation, and took steps to make this a reality.  The prodigious outreach efforts by MPA and the city paid off with strong attendance all week, particularly in the evening sessions.  The heart of the public participation process was in the evening of May 12 (Wednesday) with over one hundred people present.  There were significant public-consultant-city staff interactions on May 13 and May 15 (Thursday and Saturday) as well.
The charrette did, however, miss some excellent opportunities to tap into the creativity and knowledge of the community participants.  We do not believe these flaws were the result of a lack of will to generate public input, but rather stem from some subtle choices in the way the charrette process was structured.
The charrette included noon consultant presentations on May 10-14 (Monday-Friday), interactive evening sessions on May 11-13 (Tuesday-Thursday), and a final presentation and some interactions on May 15 (Saturday).  The noon sessions were expert presentations with Q&A, but did not involve significant chance for creative public input beyond asking and discussing.  The evening sessions were more open, but in varying degrees.
On Tuesday, May 11, most of the session was devoted to MPA presentations.  We had about 30 minutes for interacting with the consultants along a wall of pin-ups with current work products (e.g. proposed parks and open spaces).  The MPA consultants were highly accessible and open to interaction and debate.  However, pin-ups have limited utility for generating creative public input.  The consultant stands with a work product pinned to the wall behind him.  Members of the public approach the wall and discuss the product with the consultant.  MPA's consultants were certainly open to interaction – but the proxemics of the situation did not match the interactive intent of the session.  Proxemically, the set-up is defensive:  the consultant "makes a stand" with the work product behind or beside him.  Also, considering other contexts in which people confront rectangular or square things mounted on walls – art museums, a friend's house – the thing-on-the-wall is almost never meant to be actively altered.  You don't walk up to the Mona Lisa and start scrawling your suggestions on it.  Thus, while the discussions along the wall Tuesday night were often open and smart, very few participants wrote on the work products.  This is what we mean by a missed opportunity for creative public input.  Finally, the pin-up tended to result in a series of one-to-one conversations of attendees and consultants:  someone walks up and engages the consultant while others listen and wait their turn.  Sometimes those waiting joined the conversation – mostly not.  Hence, the pin-up did very little work of community building – something breakouts facilitate much better.
Wednesday night saw the first breakout sessions of the week.  Each downtown community had a table with a map of the area and a poster board for writing.  Community members congregated around the table and facilitators (drawn from the MPA team and city staff) presented them with preliminary policy recommendations developed from the stakeholder and community outreach process and city staff input in the months before the charrette.  For example, one proposed policy item for west Fresno read, "Introduce middle income infill housing in traditional development building patterns."
The breakouts saw some lively discussion, which the facilitators invited and encouraged.  But again, the structure of the breakouts worked against creative interaction.  First, the breakouts occurred around tables with maps and at least the potential for participants to put marker to map and point, draw or otherwise convey their views.  Some tables had this kind of interaction, but most did not.  Most activity was focused on discussion and writing input on the poster board.  For a design-oriented event, then, this was a very "talky" breakout session, hence sacrificing the potential creative insight that comes when you actually invite people to interact with the materials.  Second, the structure of the discussion was very close-ended.  In other words, participants were given a list of policy items and invited to say "yes," "no," or "let's talk about this one."
In any information-gathering context, presenting an existing answer tends to bias the response toward the existing answer.  (Some tables were more open-ended than others, but the session never broke free of close-ended parameters.)  Several tables roiled with discussion – a good thing – and some policy recommendations were altered or added.  But, predictably, most of the policy recommendations that went into the process came out of the session unchanged.  Third, we question the utility of presenting community members with recommendations in planner lingo, like "infill", "wayfaring" and "adaptive reuse."  Specialist language can be off-putting and dampen community members' willingness to participate by signaling to them that they lack the knowledge to contribute.
How could the breakouts have been better structured?  People gathered around a table have the potential to become co-imaginers and co-creators of possible future communities. A good breakout session starts with a clear agenda, but it doesn't present the "answers" up front.  A table with maps, markers, blank paper, post-its and colored dots is an opportunity for community members to creatively and visually imagine their community.  We know that some people are more comfortable with visual or spatial interactions than with verbal exchange.  The beauty of a good breakout is that anyone can talk, or draw, or scrawl, or point – but all these possibilities need to be part of the parameters of the breakout from the beginning.
One rationale for the relatively "talky" nature of this charrette was that downtown community issues are heavily driven by policy.  We agree that the necessary emphasis on policy accounts for some of the relative de-emphasis of interactive design activity – but not all.  For example, in the full session Wednesday night, before the breakouts, one west Fresno resident wondered how the proposed open space policies would affect the agricultural character of his neighborhood.  Instead of talking about his question, a breakout session could have engaged him and others in actually showing the consultant team, spatially, with map and markers, how they understand the character of west Fresno and invite an interactive exchange on how policy might affect it.  Another area where interactive design activities could have been useful was around form based code (or "regulating code").  The consultant team and city staff have done some stakeholder and community outreach on possible future codes but never engaged community members who went to the charrette in any design activities around FBCs.  This was a missed opportunity to go beyond stakeholder outreach and access the fine-grained local knowledge of community members about the streets and buildings they experience day by day.  We understand MPA intends to come back with future community input sessions once the FBC/regulating code is drafted; however, we wonder how open-ended the process could possibly be that late in the game.
Let's be clear:  the May 10-15 charrette did deliver on its promise of community participation in the downtown planning process.  We sincerely congratulate the city and MPA on an informative and – to a fine extent – interactive week.  We hope that our input here is taken constructively for future community involvement in the urban design and planning process.
Want more pictures?  Tons of them are at the Dept. of Downtown and Community Revitalization's facebook page.
Since taking office last year, Mayor Ashley Swearingen has charged the newly-created Downtown and Community Revitalization Department with making the Lowell neighborhood a community development test case.  As part of that process, the city has been hosting a series of Lowell community meetings.  The fourth such meeting was held on Tuesday, April 13…but my involvement with the meeting process goes back to last year.
I attended my first Lowell meeting last November and found the Lowell Elementary School cafeteria packed with nearly 200 residents, city officials and members of community benefit organizations.  One goal of the meetings is to hold city departments responsible for responding to community concerns.  Hence, the first half of the meeting was occupied by a series of city department PowerPoint presentations about their activities.  The second half of the meeting consisted of a mass input session, with the moderator taking comments from the crowd.
Everybody present saw potential for the meeting to be a significant forum for city-citizen communication, but it was also apparent that the format presented some obstacles.  Most importantly, the feedback session – one mass feedback session – set a high bar for participation.  Attendees had to be willing to voice questions and concerns in front of the entire group.  Some were willing, but I suspected that many were being left behind, especially Spanish-speakers in a meeting conducted in English (albeit with simultaneous translation).
In the months that followed, I entered into a series of discussions about the format of the meeting with Craig Scharton, director of downtown revitalization, and his staff, including Elaine Robles-McGraw and Dawn Steele.  Phil Skei of the Fresno Institute for Urban Leadership joined in some of the meetings, and I also consulted with the Lowell Neighborhood Association and La Union de Familias (two sides of the community organization coin in Lowell).  With their consultation, Kiel Schmidt (of ArcHop and Spacio Design) and I developed a plan for a new format, intended to maximize community participation and provide a model that community leaders might use to "take over" the meeting in the future.
Our efforts involved some significant design challenges, including the organization or time and space and the delegation of roles to the right people.
The main change over previous meetings came during the community feedback portion.  Basically, we broke the room down into eight smaller sub-groups, each with its own moderator, to provide a more intimate and relaxed setting for neighborly participation.
Here's how we did it.  We moved the clunky cafeteria tables out of the room and the city brought in eight tables and 200 folding chairs.  We set up the chairs facing the screen in front and distributed the tables throughout the room.  (Thanks to Kiel's keen eye for spatial organization for this set-up.)  Nine of my anthropology students from Fresno State and two Fresno Pacific students were assigned to the tables; each table had both Spanish and English language moderators.  We decided not to split tables up by language group in order to oppose the existing tendency for neighbors comfortable in each language to go their own ways.  At the end of the department presentations, meeting moderator, Elaine Robles-McGraw, called on everyone to find a table and share their input on three questions:  progress made in the last year, remaining challenges, and what they felt they could do to make their own community better.  The moderators recorded all comments on 2′ x 3′ post-it notes in both English and Spanish.
During the input sessions, Craig Scharton and Elaine Robles-McGraw of the city and Ivan Paz and Araceli Almadan from the neighborhood circulated among the groups to gauge the trends in the input.  At the close of the meeting, Craig and Araceli delivered their impressions of the major themes to the entire meeting – Craig in English and Araceli in Spanish.
We are still in the process of compiling the comments from the post-it notes, but I can definitely say that the volume of input by both English and Spanish speakers was much higher than the previous meetings.  I also know that the issues raised in the small groups varied from those voiced in front of the entire meeting.  The large meeting provides some space for certain controversial issues to emerge, such as the problem of "slum lords" and poor building maintenance.  However, it's understandable that barriers exist for some issues to be voiced for all to hear.  In at least one small group, a Latino woman complained that driving home from work late at night, she has been pulled over and she felt she had been a victim of racial profiling.  The fact that she felt she could voice this concern to the moderator of her small group is a victory.  Craig told me another story that is even more encouraging.  As he circulated among the groups, he came to one in which an elderly Latino woman was doing a lot of talking.  One of her neighbors told Craig that the woman has attended every meeting so far, but this was the first time she had spoken.  Craig was elated.  We feel that these stories, and the objectively higher rate of commentary, vindicate the revised meeting structure as a way to greater and more candid community participation at the meetings.
We still have some challenges to address.  The city department presentations occupied a full hour, leaving only about 20 minutes for community input.  The student moderators agreed that their group discussions were just getting rolling when time was called.  This needs to be balanced out more.
In my engagement with Craig Scharton and his staff, I have found collaborators with a sincere desire to build community capacity for self-governance.  Thanks to Craig, Elaine, Dawn and Elliott Balch, as well as Phil, Ivan, Araceli and other members of the Lowell Neighborhood Association and La Union de Familias, the meeting was largely successful.  I'm lucky to have Kiel Schmidt as a collaborator in this and other projects – his eye for space and feel for community-based work is invaluable.  Next, we will focus on helping community leaders replace me and my students and ultimately take over the meeting.
I would especially thank the student moderators, Fresno State anthropology students Kim Arnold, Jackie Cortez, Selena Farnesi, Elfego Franco (actually, a recent graduate), Jim Hoak, Mai Lee, Courtney Perry, Pete Serrato, and Marisol Torres.  Two Fresno Pacific Students, Miguel and Suzy, also helped moderate the tables.
Last fall, I went to meet someone at their house up around Copper Avenue (fyi to non-Fresnans: this is the northern edge of the sprawl, where you can look out your back window and see that your neighbor is recently-bought and soon-to-be-developed farm land).  In an bad mood, I parked in front of the house and tweeted:  "In a neighborhood i don't visit often. Beige boxes and no tree over 4 feet. Oh well to each his own."  I then went into a house with fortress-sized front doors and cathedral ceilings where I found the occupant making microwave bacon.  Enough said?
Well, no.  That's not enough.
In my introductory anthropology class, my main goal is to show some forty-odd mostly young Americans that people in other cultures lead meaningful, satisfying lives.  This may seem simple, but it is actually very complex.  One problem is that accepting this point fully means recognizing that modern American life is not the pinnacle of the human experience, but just one among many ways of living — and hence beautiful, ugly, satisfying, infuriating, constructive, destructive, etc., just like life in other times and places.  I've been at this for a while and I've achieved some modest successes, mostly through the rational presentation of sound concepts together with accurate information about other cultures and about American culture.
An even more general goal:  helping people acquire the conceptual tools to understand any sociocultural situation, whether far from home or right next door.  This endeavor brings a whole other set of pitfalls.  For example, I often ask students to take an objective and sympathetic look at varieties of American life that they find disturbing.  In a class about religion, for example, I introduce them to the Holiness (i.e. snake handling) churches of the American South through Dennis Covington's terrific little book, Salvation on Sand Mountain.  Here I find that sometimes, those who have accepted the premise outlined in the previous paragraph have great difficulty applying it to the snake handlers.  Even after marveling sympathetically and relativistically at some very different and often challenging religions practiced far from modern America, some students can then turn around and apply to the snake handlers labels like "uneducated," "ignorant," 'reckless," and even "crazy."
I have not yet gotten to the bottom of this problem.  One possibility:  It is one thing to admit that people in other cultures lead full and satisfying lives that include the practice of witchcraft and the use of oracles for divination.  But it may be quite another thing to admit that people in modern-day America engage in such exotic practices as handling poisonous snakes in order to make real the Gospel, and that such people are also living full, satisfying and meaningful lives with no need of correction.  Putting snake-handling off as "uneducated ignorance" makes it safe, and protects against the inevitable conclusion that we Americans, along with everyone else in the world, are a very strange lot.  To avoid this conclusion, some students say, in effect, "They are not us," or perhaps, "They are us, but if they had more education they'd be better examples of us."
Which brings me to Fresno Magazine.  Recently, Fresno Bee reporter Mike Osegueda posted news of an unfortunate comment by Fresno Magazine owner, Melanie Warner-Kennedy.  FM sponsors the "Best of Fresno" poll in which FM subscribers vote on the best local businesses.  The poll is a matter of consternation for some in Fresno for many reasons, including the heavy presence of chain stores like Taco Bell, which took the "Best Cheap Eats" category (or something like that:  I can't find the 2009 Best of Fresno results online).  In a Beehive comment and an email to Osegueda, Warner-Kennedy essentially accused critics of "Best of Fresno" of being "too cheap" to subscribe to the magazine.  Let's agree that this comment was poorly thought out.  What's more interesting is that Osegueda's post kicked off a lengthy and bruising string of over 100 comments, many of which included some very rough and often highly personal indictments of Ms. Warner-Kennedy and Fresno Magazine.  (Two of the most thoughtful comments are about ten from the bottom, by "adrian" and "Suzanne.")  I read the entire thread with gruesome fascination.  Why, I wondered, had Ms. Warner Kennedy and her magazine inspired so many to put so much effort into such virulent criticism?  This question has many answers, I am sure, but here I want to explore one of them.
One big group of FM/"Best of Fresno" critics is the local creative community.  I know this community well and may even be a member.  They tend to be politically progressive.  Many live south of Shaw Avenue or their hearts, at least, are there.  (Another fyi to non-Fresnans:  the area south of Shaw is relatively old and includes our struggling downtown; north of Shaw is newer, richer, and the main present-day locus of sprawl at places like Copper Avenue).  They are engaged with and committed to downtown revitalization and a current buy local campaign.  They tend to eschew chain restaurants and stores.  I'm simplifying and generalizing a bit, but you get the picture.
Who do the above-mentioned critics perceive to be FM's subscribers?  (The actual breakdown of FM subscribers is beside the point for this post.)  I've never heard anyone actually say any of this about FM's subscribers, but I suspect this is a common view:  FM subscribers are wealthy, conservative, eat at chain restaurants, and live north of Shaw in houses with over-sized doors.  They are scared to go downtown and so they spend lots of time at River Park (a big shopping complex in north Fresno).  Judging from the ads in FM, they spend lots of disposable income on plastic surgery.  In short, they live superficial, materialistic lives in garish houses insulated from the "real" Fresno by their gated (non-)communities.  To the extent that their lives seem so different and deficient, they are the creative community's snake-handlers.
I've recently been reading Culture and Consumption II by anthropologist Grant McCracken.  McCracken challenges some cherished notions about modern-day Americans, particularly the widespread belief that Americans are a bunch of consumeristic, materialistic sheep who are driven this way and that by clever, manipulative marketers shilling for greedy corporations.  Against this view, he argues that Americans creatively fashions selves and lives with material things.  Neither McCracken nor myself are naive:  some aspects of American consumption are pathological and certainly unsustainable.  But none of that changes the heart of American consumption, which is not pathological, but merely cultural.  In a compelling series of essays, McCracken shows how Americans make selves, lives, and ultimately meaning, through the acquisition and cultural appropriation of, well, all that stuff, including the hipster's hush puppies, those over-sized front doors, and my own house in a "cool" south Fresno neighborhood.
Taking all this to heart compels me back to Cooper Avenue.  To paraphrase one of the more thoughtful commentators on the Beehive discussion, "The Fresno portrayed in FM is not my Fresno, but it's someone's."  And guess what?  That someone is someone.  They are surrounded by stuff which they (like I) have acquired and which they (like I) have imbued with significance on the way to making a meaningful self and life.  I'm certainly glad to live in the Tower District and not up on Copper Avenue, and I can be smug about it at times (see tweet at start of this post).  But when you strip away the posturing of taste, we're not so different, really.
The bottom line:  go easy on folks.
(Disclosure:  I served for a year on Fresno Magazine's advisory board.)
(Check out the film whose title I modified for the title of this post.)
(For more background, go back to my two previous posts.)
Kiel Schmidt and I just got out of the National Charrette Institute course on their NCI Charrette System.  Bottom line:  we're psyched.  We're psyched to learn how much we already knew, and psyched to add to our skills the robust planning and management tools that NCI has to offer.  Most of all, we're psyched to put on a full blown charrette in Fresno, because we're convinced that it's a great tool for producing plans in a collaborative way, with good buy-in all around, fewer reworks, and lower costs .  Here are a few highlights from the last few days.  (Check out Kiel's viewpoint at archop.org as well.)
I came in thinking that a charrette was a part of the design or planning process.  Now, I've concluded that the charrette, or the charrette system, IS the design or planning process.  The prep work, stakeholder outreach, public meetings and workshops, production of design alternatives, settling on a preferred plan, and producing renderings and other deliverables at the end — all of this is part of the charrette system.  If you execute it well, you've completed 90% of the planning work, and — here's the real selling point — all with intense public and stakeholder involvement, resulting in a very high chance of successful adoption and execution.
Right at the end today, someone asked Steve Coyle, "If I'm a consultant and I'm telling a client about this, in five words or less, how would I make the case for executing the NCI charrette system?"  Steve answered, "You can't afford not to."  Five words – that guy is good!  After hearing from the presenters, and the seasoned planning and design professionals at my table who have been using the system, I'm convinced of its value.  The NCI Charrette System has a track record of producing plans and designs that communities, jurisdictions and developers buy in on and — collaboratively — get behind.
One thing to think about:  As I said in a previous post, our lead instructors, Bill Lennertz and Steve Coyle, definitely believe in the power of public, transparent collaboration among all stakeholders to achieve better plans and designs, better buy-in, and decrease costly reworks.  However, the way they talk about public participation sometimes paints the public or the various stakeholders less as indispensable players in the process and more as obstacles to be overcome.  This may stem from the highly contentious nature of planning – and Steve and Bill have been thrust in the middle of some very contentious situations.
Another thing to think about:  The NCI Charrette system emphasizes preparation for the charrette, and they give consultants a wide range of tools and tips for getting to know the communities where they work.  Bill characterized it as a process of coming to see the "obstructionist neighbor" as a real person with a point of view – and he called on us to spend the time to be able to see that of all the stakeholders.
Actually, I didn't say much about Day One last night.  I can't give a blow by blow of this event, so I'll stick to the high points.
I'm here in Portland with Kiel Schmidt (aka Archop) attending a National Charrette Institute training on how to do a charrette, which NCI defines as a "multi-day collaborative planning event that engages all affected parties to create and support a feasible plan that represents transformative community change."  In other words, a charrette is an event in which interested parties can participate in the planning of something (e.g. a revitalized downtown) by sharing design-related desires and insights.  (Coincidentally, while we're here, the public meetings related to the new Downtown planning process, including a future charrette, have begun back in Fresno.)
Our instructors, Bill Lennertz of NCI, and Steve Coyle of Town-Green, are very experienced and knowledgeable.  They have a habit of answering questions with examples, which enhances my understanding.  At the same time, they've done a lot of work to pull out some general principles and best practices behind good charrettes.  They have also developed some great tools to help with charrette planning in particular.
Bill and Steve have made it very clear that they really do believe in the power of public, transparent collaboration among all stakeholders to achieve better plans and designs, better buy-in, and decrease costly reworks.  On the other hand, the way they have posed some of the problems and exercises reveals some indeterminacy in this stance.  For example, at times they have recommended processes of developing guiding principles or alternative plans that emphasize the role unelected powerholders and de-emphasize involvement by the communities that will be affected by the plan or design.
I really respect Steve and Bill's experience and appreciate their insights, gained over many projects.  But I have come to realize that the charrette methods they have developed truly are their own proprietary version of charrette methods, the NCI Charrette System.  In the framework of the NCI system, the traditional relationships among clients (usually, a jurisdiction or developer), consultants, and other stakeholders still holds.  Ultimately, the consultants work for the client and the implicit focus remains on the client's needs.  Bill and Steve argue that clients need the collaborative charrette process to achieve transformative change…but the focus is still on the client's needs.  Hence, the community participates because their participation decreases the chance of failure.
Maybe this is enough for now.  Last day is tomorrow – looking forward to more good stuff.